 Help your body manage blood sugar levels with a specialized P.volve series in partnership with Sugarbreak. Plus, get our curated Essentials Equipment Kit and a 90 Day digital membership for just $99 with code SGRBRK.
Buy now Introducing Our Blood Sugar Series
Help your body better manage your blood sugar levels with this curated mix of workouts and stress-management and recovery classes. Selected in partnership with the natural, non-prescription support system Sugarbreak, this exercise plan is designed for anyone looking to get moving, decrease energy crashes, get better sleep, reduce stress, and more.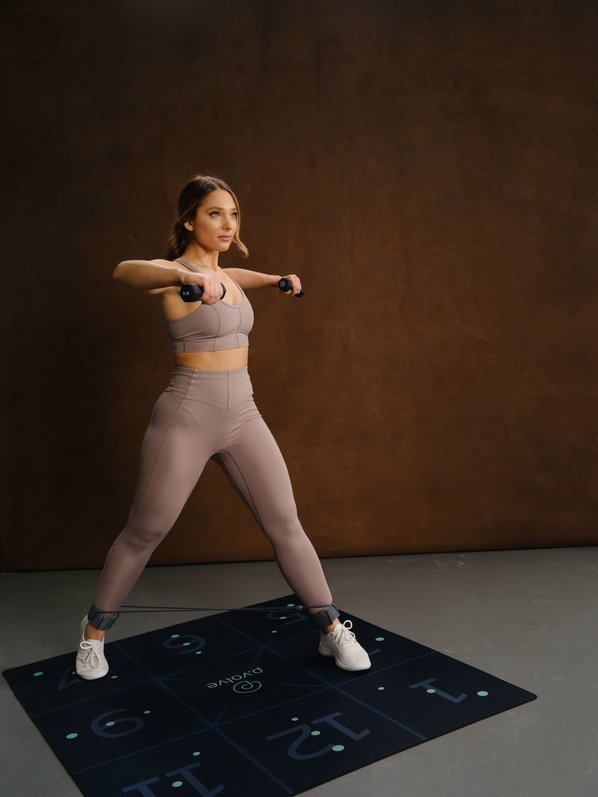 You might hear the term "blood sugar" used mostly in reference to type 1 and type 2 diabetes, but the truth is, healthy blood sugar is important for everyone. In fact, it can impact almost every part of your body and keeping it in check through 150 minutes of movement a week including a mix of strength-training and cardio can have major benefits to your energy levels, quality of sleep, mobility, recovery rates, inflammation, immunity, and cardiovascular health.
Those who should be extra mindful of their blood glucose: people with diabetes* or a history of the condition in their family, menopausal women, and those coping with polycystic ovary syndrome (PCOS) or struggling with infertility.
GET STARTED WITH OUR ESSENTIALS KIT FOR UNDER $100 WITH CODE: SGRBRK
Get started
Our innovative Method calls on a mix of functional movement and equipment to sculpt, support, and restore your body. See the difference with our introductory Essentials Kit at $30 off.
Experience the life-changing power of P.volve with this must-have set, curated to introduce you to the benefits of our Method. You'll get five must-have resistance-based tools—including our game-changing p.ball and p.band—all carefully designed to offer deep muscle engagement, target hard-to-reach areas, and strengthen your mind-to-muscle connection.
You'll also get a 90-day membership to try our full library of body-shaping and cardio workouts, as well as restorative classes to experience how it all comes together.
Use code SGRBRK at checkout for $30 off our absolute essentials.*
*Offer valid for new members
Add to cart
Our Blood Sugar Series is a week of movement and wellness classes, including four low-impact, sculpting and cardio workouts using specialty equipment (hand weights, light ankle weights, ankle bands and gliders), a mobility class, and a stress-reducing meditation session.
There's also a recommended 30-minute walk on your own, to ensure you can hit the recommended 150 minutes of exercise per week.
Get Started
Meet the experts behind the series
The Doctor and training specialist behind this results-driven series
Plus, get 20% off any Sugarbreak product with code PVOLVEBSS here