MEET MAEVE
For Maeve, finding something that perfectly combined her dance experience with her movement science background was key. The Pittsburgh-born instructor was instantly drawn to P.volve's precision and method, plus the fact that it allowed her to recover from an injury in a matter of weeks. Maeve is also a NASM certified personal trainer and studying to become a certified nutrition coach.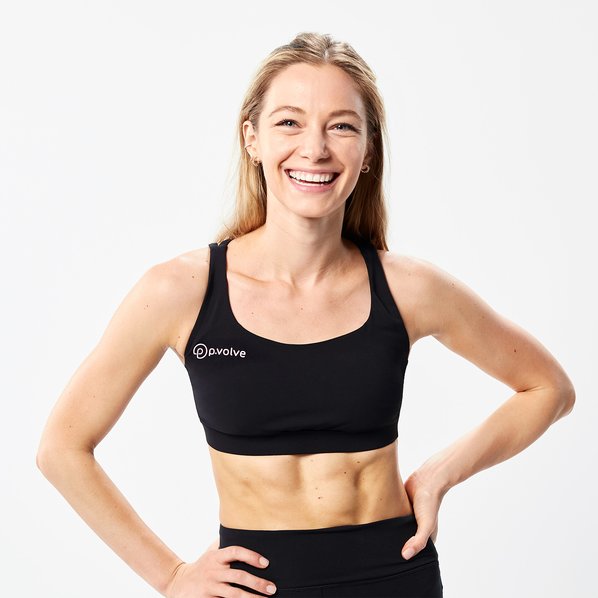 IF NOT IN THE STUDIO, WHERE CAN WE FIND YOU?
I'm usually in the kitchen (sautéing vegetables!) or outside studying and reading near a dog park.
FAVORITE PIECE OF EQUIPMENT?
My current favorite piece of P.volve equipment is the slant board! I hate wearing heels so I found this piece of equipment initially very challenging, but I can actively feel how my overall posture and comfort in heels has improved with it.
FAVORITE STREAMING WORKOUT?
The 7-Day P.sweat series! I collaborated with P for these workouts, so they incorporate a lot of unique P.volve moves!
FOLLOW MAEVE ON INSTAGRAM