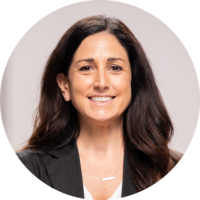 Dr. Amy Hoover, Chief Physical Therapist
Dr. Amy Hoover owns and operates APHysio LLC, a wellness practice where she specializes in hands-on manual therapy. She also has a special interest in both pre and postnatal care and women's health, plus extensive training in pelvic floor physical therapy.
Perinatal exercise & education
"I prescribe P.volve to patients for home exercise to reinforce the specific principals that I am prescribing for repairing their movement patterns. I add or adjust equipment or modify to make it specific to my patient. I will sometimes send them to foundations workouts or into specific programs centered around their specific needs."
Workouts created with Dr. Amy
"I love the p.band, it is my favorite piece of equipment. It reinforces good posture and gives you a great core, posture and arm workout or adds another layer of challenge to a lower body workout. It is versatile, portable, and uniquely designed."