GET FITNESS THAT PAYS OFF
The movement and results your team members are looking for.
LEARN MORE
ANYTIME, ANYWHERE ACCESS
P.volve makes working out for your team members convenient and effective with our platform of hundreds of on-demand workouts, live virtual classes and transformative equipment to engage the entire body. It's accessible fitness for every space, every schedule and every lifestyle.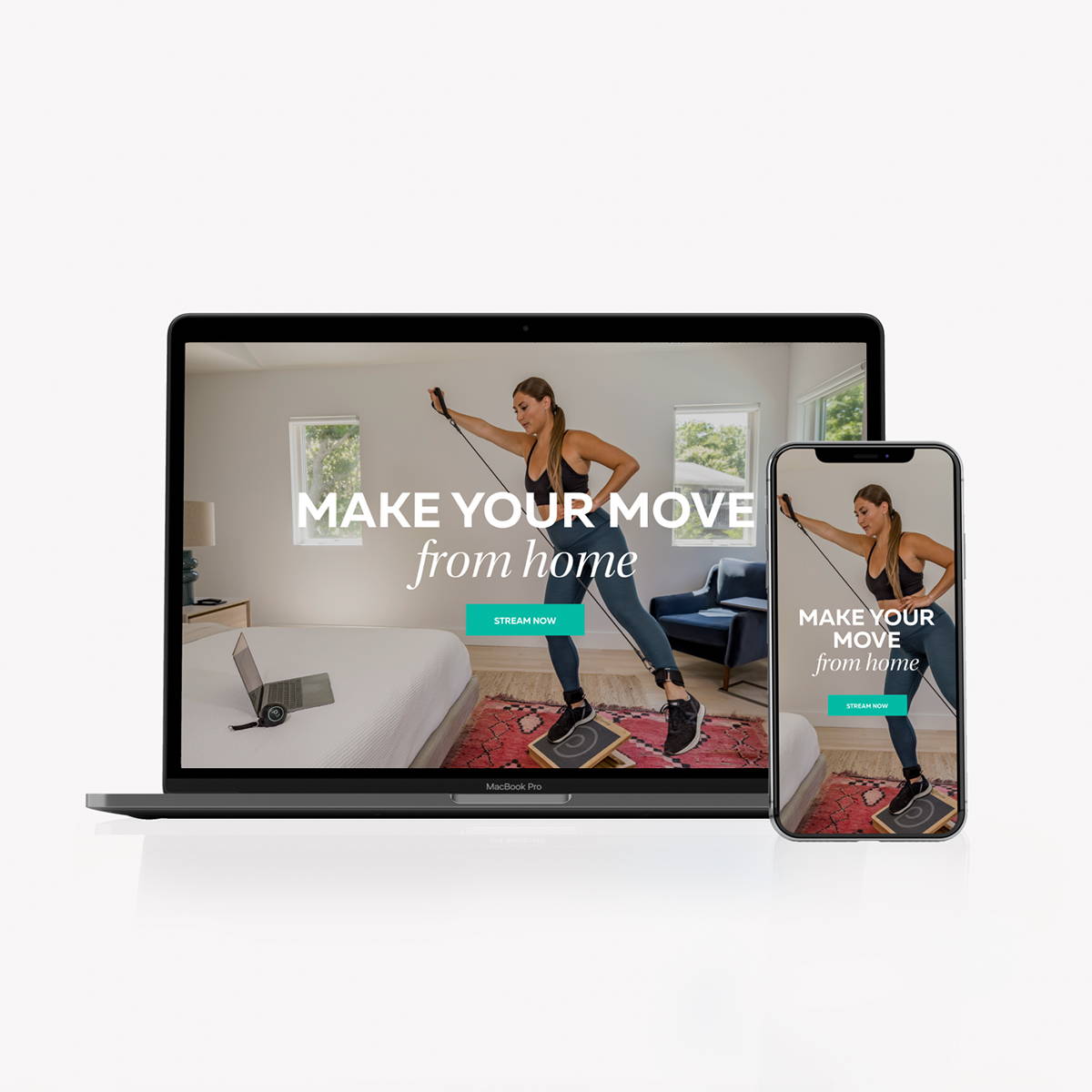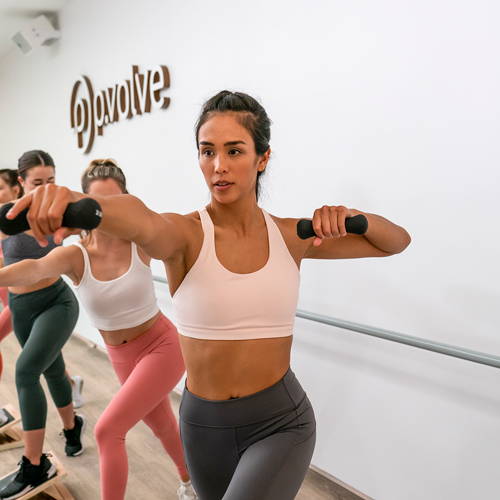 MEET THE METHOD 
P.volve is redefining high intensity-fitness. Our method helps everyone look and feel their best by using functional movements paired with resistance training to work with your body, not against it. The results? A strong, sculpted physique and increased mobility, posture and balance to improve your everyday life. No matter what equipment we're using or songs we're sweating to, our method connects your mind to your muscles for sustainable, long-lasting results.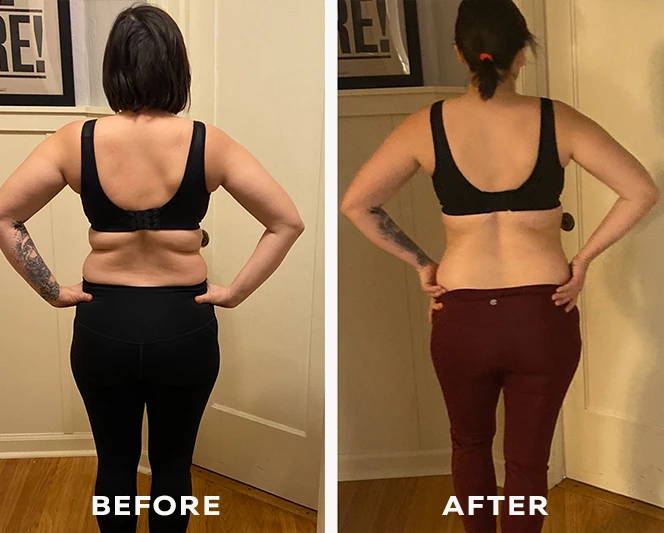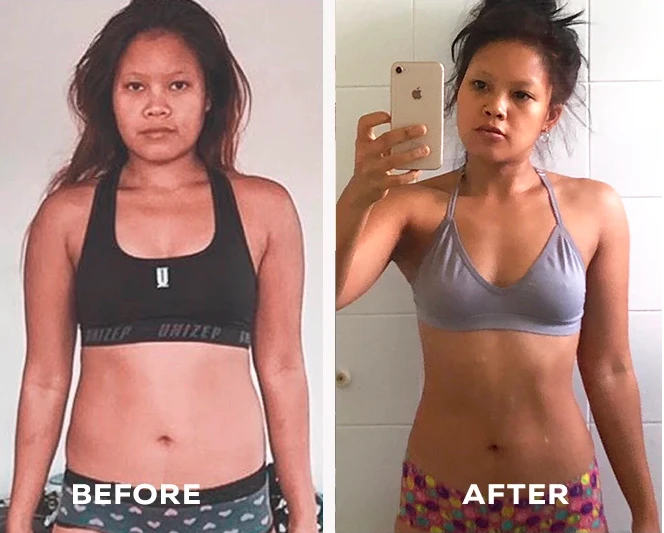 Make movement a priority in your employees' lives. Reach out today to learn more about our offerings, method and onboarding.
GET IN TOUCH
FAQs
How is P.volve different from Barre?

P.volve has a foundation in physical therapy. As a low-intensity, resistance-based workout, P.volve focuses on lengthening, strengthening and toning the muscles to eliminate bulk and inflammation. We also have designed our own equipment to go along with our workout methods, like the p.ball and p.band.

Barre fitness is a hybrid workout class - combining ballet-inspired moves with elements of Pilates, dance, yoga and strength training. Most classes incorporate a ballet barre and use classic dance moves such as plies, alongside static stretches. Barre also focuses on high reps of small range movements.

How long are the P.volve workouts?

Most of the P.volve workouts range from 15-60 minutes in length. However, you can filter your streaming library by time so you can squeeze in a workout anytime, anywhere. As always, keep in mind that P.volve is not about the length of the workout, but rather how effective each and every movement is!

Is this workout only for women?

No! Our workouts are designed for everyone, at all ages and fitness levels, looking to build strong, dynamic muscles. Every movement is rooted in prehab and takes a proactive approach to injury prevention to prioritize the longevity of your fitness journey.

Can I perform the workouts in the streaming service if I am slightly injured?

Absolutely. Our method takes a rehab approach so they are all joint-friendly! If you have a slight injury you should take it extra slow and always stay within your range of motion. If anything causes further pain, you should stop the exercise immediately and contact your physician.

Can I do P.volve if I am pregnant?

Absolutely! Our method focuses on the hips and core, two areas that are crucial for a healthy pregnancy. However, since every pregnancy is different, we recommend consulting a doctor before beginning any workout routine.