STUDIO EXPERIENCE
Studio Experience
Every detail of our state-of-the-art studios is designed intentionally to help you reach your fitness goals. With a spacious studio for signature classes, one-on-one sessions and our revolutionary equipment at your fingertips, you'll have everything you need to make your move.

Check out our evolving health and safety plan for updates on how we're keeping the community safe during COVID-19.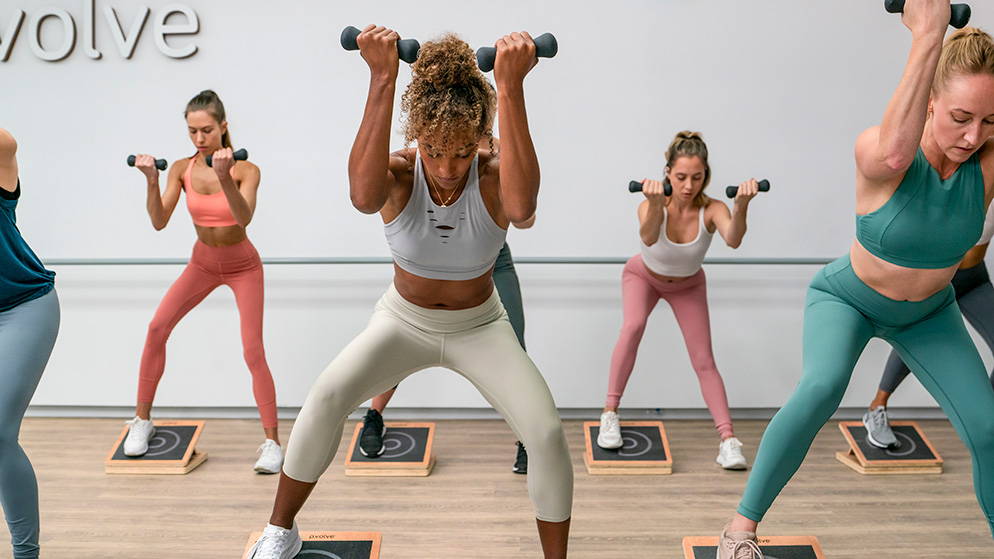 Class Formats

Our four signature classes to choose from, offered in-studio and virtually.
Personal Training and Health Coaching
Get Individualized Attention
Take your fitness to the next level with 55-minutes of personal training and receive personalized nutritional guidance from one of our health coaches.
Learn more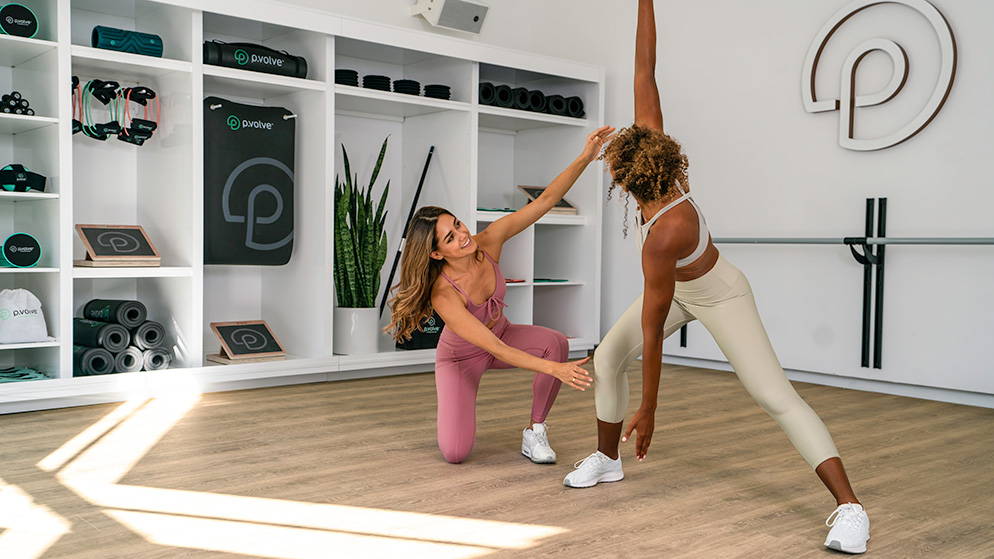 STUDIO FAQS
What are you doing at the studio to keep the community safe from COVID-19?

We have been consulting with experts in public health, cleaning and government to ensure we are doing everything we can to build upon the strong standards we have in place when it comes to managing our studio. We encourage you to read our regularly updated blog for the important practices and precautions we have implemented that make up our complete health and safety plan.

What should I expect from my first class?

The P.volve method is a low-impact workout that's rooted in physical therapy and functional fitness. Classes incorporate precise, controlled movements with a variety of equipment to emphasize lengthening and strengthening the muscles in ways that protect the joints, expand range of motion, and eliminate inflammation. Our roster of master trainers will help you get to know our equipment and how to best move in it.

You'll never hear us say "squat," but instead hear "squeeze" and "p.sit" a lot, as well as other terms that'll revolutionize your way of thinking about fitness.

How do I buy classes?

You can purchase classes through the MindBody app or through the MindBody website. Just log into your account and select which class package/membership option best fits your needs.

How can I cancel my reservation?

You are able to cancel your reservation 12+ hours before the class start time. You can do so through the app, on our website, or by calling the studio.

Can I do P.volve if I am pregnant?

Absolutely! Our method focuses on the hips and core, two areas that are crucial for a healthy pregnancy. However, since every pregnancy is different, we recommend consulting a doctor before beginning any workout routine.

How do I cancel my membership?

Our memberships must be active for a minimum of 3 months. If you wish to cancel your membership, please reach out to help@pvolve.com or stop by the front desk at our studio.