"Remember that wherever your heart is, there you will find your treasure." - The Alchemist
MEET P
Stephen, better known as P, is the founder of P.volve and the brains behind the low-impact, high-intensity fitness method. He received professional training at the Gray Institute, where he discovered his passion: incorporating physical therapy and rehabilitation movements into exercise.
Pasterino's focus on functional movement allowed him to offer his clients long, lean muscle tone without any bulk and help develop the innovative, proprietary equipment that delivers real, long-lasting results. His 15+ year experience in the fitness industry continues to transform the lives of thousands of people everywhere.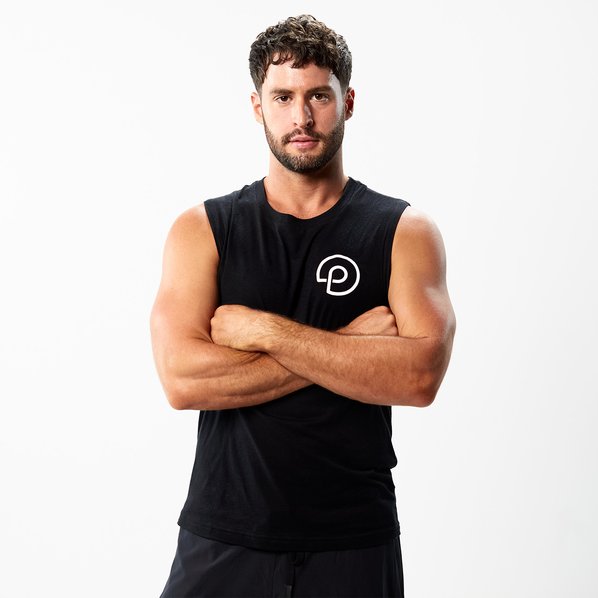 IF NOT IN THE STUDIO, WHERE CAN WE FIND YOU?
When I'm not in the gym, I like to be outside being active or out exploring something new—I love the outdoors, I try to get out in nature every chance I get! I also like to travel as much as possible and go and discover as many new places as I can.
FAVORITE PIECE OF EQUIPMENT?
My favorite piece of equipment is the p.ball. It's one of the most unique and innovative pieces of equipment for its versatility in working the hard-to-reach areas of the body, like the inner thighs. Toning this area is incredibly difficult and using the p.ball really engages it like nothing else.
FAVORITE STREAMING WORKOUT?
Angel Approved because of its effectiveness. When I was working with a lot of models, I really had to tune the workout to get the girls as lean as possible. To do that I create a series of precise movements that lengthened entire fascial line and got deep into the muscles with length and resistance. This workout was taken directly from that program I used the week prior to my clients walking the VS runway.
FOLLOW P ON INSTAGRAM