TRY THREE MONTHS OF P.VOLVE FOR FREE
Whether marathon training or just starting to hit your stride, our Method was designed to complement any running routine. Use code RUNCLUB for 3 free months.
Try for free

WHY IS P.VOLVE RIGHT FOR ME?
P.volve helps you know your body better
Our Method uses functional movement to mimic the way your body moves in real-world situations and unique resistance equipment to get your body to work right.

Properly train muscles through their full range of motion for enhanced posture, opened hips, a stronger core and deeper glute activation.

Focus on rotations, balance and stability to tap into the muscles that will help you run faster and more upright.
Optimize your routine with dynamic stretching to prime your body for runs and recovery sessions to properly cool down.
Start free trial
*Use code RUNCLUB at checkout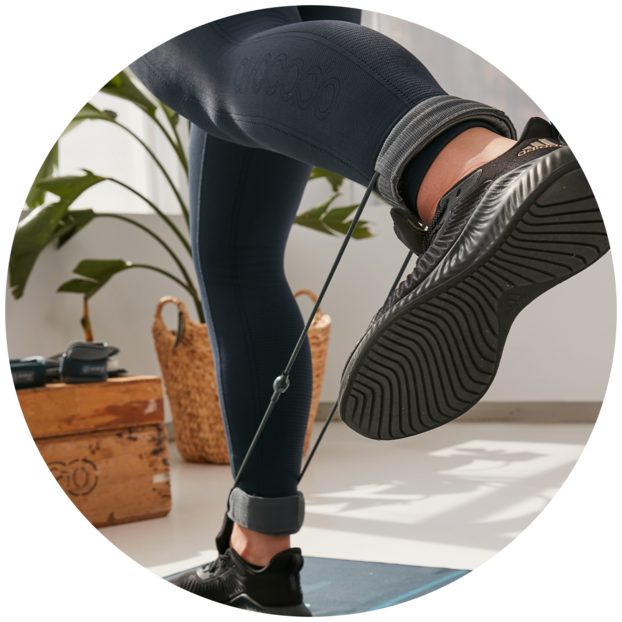 Get started with a consult
Our team is here to help improve your training program, routine and recovery. Book a free session with a movement specialist to get personalized guidance, tailored exactly to your running goals.
Schedule now
Our clinically-backed approach
"The P.volve Method focuses on hip, core and ankle mobility, flexibility, strength and balance which is an excellent cross-training tool for runners to help prevent lower extremity injuries and can help facilitate proper running form."
DOCTOR OF PHYSICAL THERAPY