Our West Coast studio is your wellness haven. It features a state-of-the-art studio and a rooftop deck for outdoor classes.
8447 Melrose Ave.
West Hollywood, CA 90069 [map]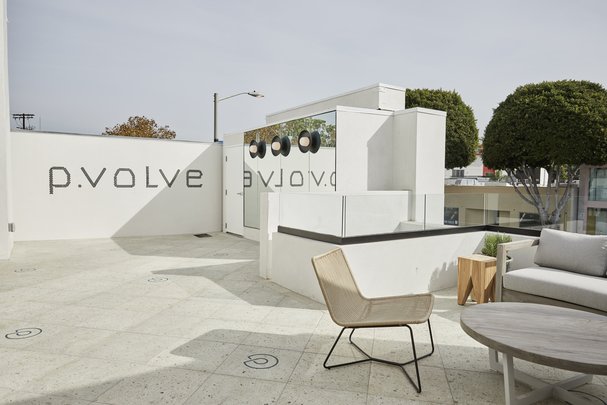 Our technique-focused class is designed to teach you the fundamentals of our method and set the foundation for all your workouts moving forward. The class is the perfect starting point for beginners or a refresher for those looking to refine their form.
SEE CLASSES

Our signature class blends controlled sculpting exercises with resistance training to strengthen and tone the entire body. You'll fire up every muscle all while improving your balance and mobility, so you feel stronger, longer and more energized than when you started.
SEE CLASSES

This low-impact, high intensity class uses a combination of cardio pushes and strength blocks to tone your body, elevate your heart rate and get you sweating in no time. You'll move through dynamic, full-bodied movements for a fun, beat-based workout.
SEE CLASSES

Our recovery flow is designed to relax the muscles and relieve stress in the body. Using restorative techniques and stretching exercises to increase mobility, you'll lengthen your muscles and bring a sense of calm to the mind and body when you need it most.
SEE CLASSES
Want to book our WeHo studio for a personal event or private group class?
Email to book